Time flies and my little baby has grown so fast and getting more and more chubby:) And that means more new clothes for her. A perfect excuse to sew and sew. Just finished this cute little summer romper for her this morning.
Pattern: Newlook 6293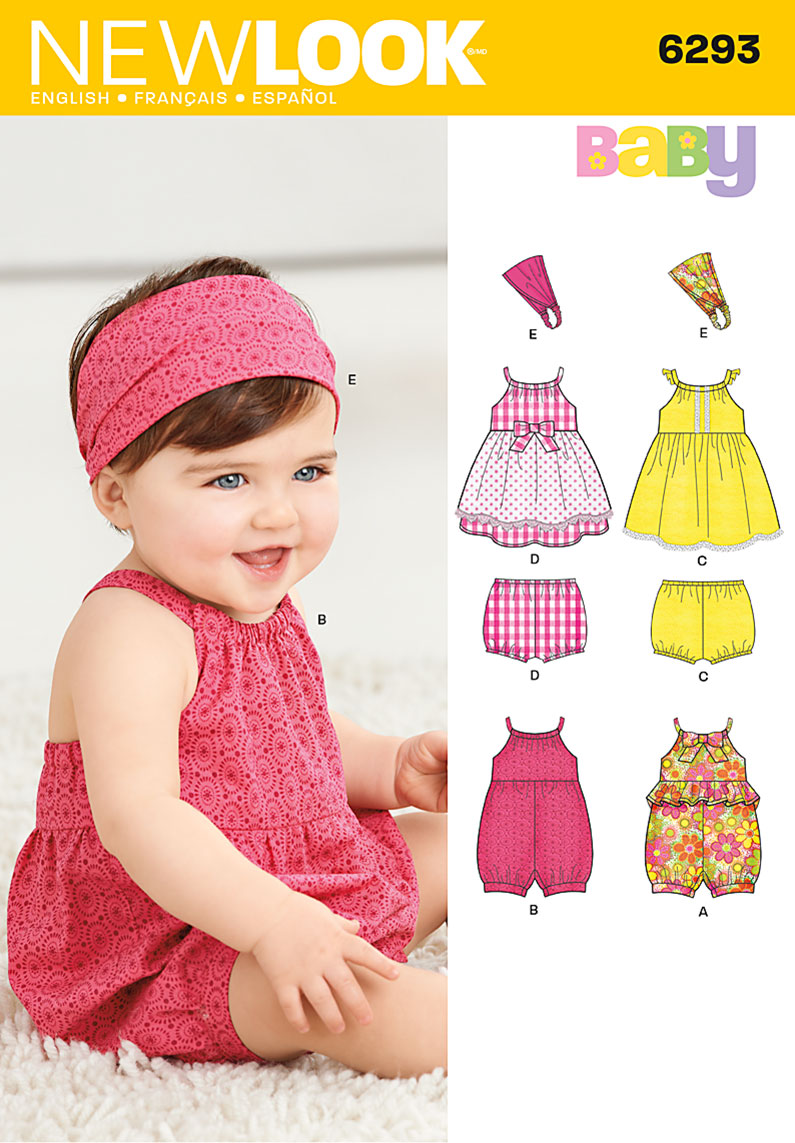 The baby in the pic is so cute! Grabbed my attention straight away.
Although Baby A is 3 months now, she is still considered small in size, thus I cut out the new born size for this pattern and still ended up a bit big for her.
Fabric used: Tutti Frutti collection from Joann
Less than 1 yard needed.
Note about this pattern: Overall the instructions are very straight forward and easy to understand. Except this pattern requires you to use sew on snaps tape. Which is my first time using it and frankly, I hated it. It is supposed to line up nicely with the curved crotch seam and i struggled big time to get the twill tape to sit nicely on the curved edge. I rather use my babyville snaps instead, so much more easier and time saving. The tiny little bodice is lined with self fabric and there is elastic for the bodice front and back, lots of room for growth.
I choose design A and followed the instructions throughout. Except for the length of the back elastic, shortened it by 1 inch so my little A can fit nicely.
The bottom of the romper is so puffy and cute on Baby A, thinking of making another one for her in another fabric, flowers? or swiss dots? Hmm... I love the tutti frutti fabric collections, they are cheap especially if you order from fabric.com or use coupons at Joann and doesn't wrinkle. Yup, washing machine and dryer, tested and no problems at all. Great for children apparels.
My black snaps tape is peeking out from the crotch seam. I only had black in hand and too lazy to go Joann to buy the white ones.
Kicking around happily in her new romper. Ahh... I love baby girls!